Main Products Introduction:
1. Almond Shelling Machine Description:
This shelling equipment is suitable for the processing of almond, hazelnut, palm and so on. This machine has one or two times into the material, can complete the processing of almond shell, convenient and quick. The roller is rotated by a belt, and the noise is small, and the crankshaft and the connecting rod are driven behind to drive the sieve and so on. All contact bearing connection, long service life, convenient maintenance, high quality and low price etc. use.
Performance parameters: This machine adopts two layers of roller, 2.2 KW motor, voltage 380V, efficient energy-saving machine.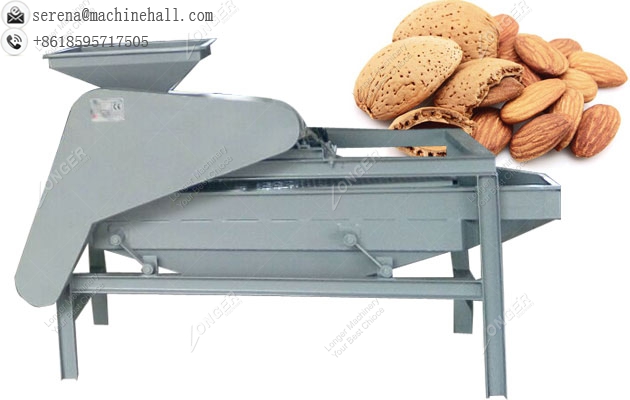 2. Introduction of
Almond Slicing Machine:
The stainless steel almond slice cutting machine is a new device for making kinds of nuts slices, such as peanut slices, almond slices, pistachio slices, cashew nut slices and so on. It is multi-functional, one machine for various nut slices products. This slicer are often used as the raw material or ingredient in the production of bread, cake, biscuits, candy, peanut brittle, ice cream, dessert, etc.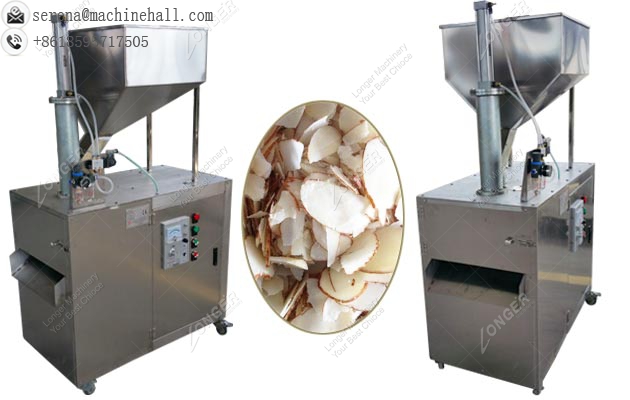 3.
Nuts Slice Cutting Equipment
Operation Video